Онлайн-семинар «На приеме больной с артериальной гипертензией и атеросклерозом»
Российского кардиологического общества
Общероссийской общественной организации
«Антигипертензивная лига»
26 апреля 2017 года
15 часов мск – 16 часов мск
Место проведения: сайт internist.ru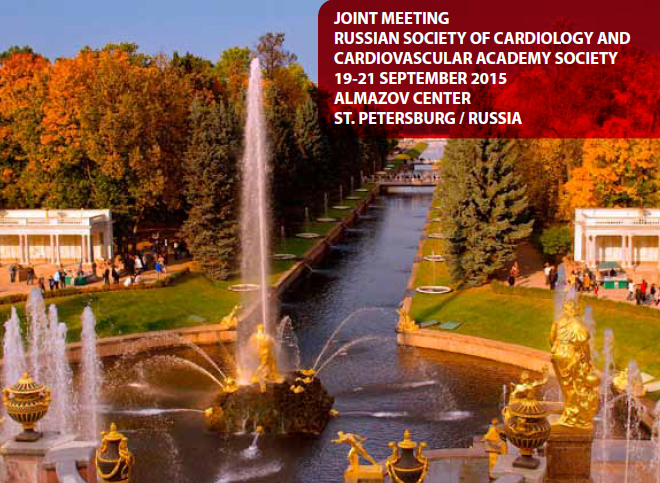 On September 19-22, 2015 joint meeting of the Turkish Cardiovascular Academy Society and Russian Society of Cardiology will be held in Federal North-West Medical Research Centre (Almazov Medical Research Centre).
Turkish and Russian cardiologists will discuss atrial fibrillation treatment, hypertension and cardiovascular protection and other aspects of cardiology.
I
nternational Society of Hypertension
New Investigator Symposium on Hypertension and Cardiovascular Disease
On December 5 th , 2014, Itamar Medical held a lunch symposium titled: "PAT® Signal in Home Sleep Testing" , during the annual conference of the German Sleep Society in Cologne. The chairman and speakers in the lunch symposium were internationally acclaimed sleep medicine specialists- Prof. Dr. med. Bernd Sanner (Germany), Prof. Dr. med. Giora Pillar (Israel), Prof. Dr. Thomas Penzel (Germany) and Prof. Dr. med. Jan Hedner (Sweden).


On June 10-13 in Paris, France the 26th European Meeting on Hypertension and Cardiovascular Protection will be held. Within the congress Russian cardiologists - members of the Antihypertensive League - will make oral presentations.