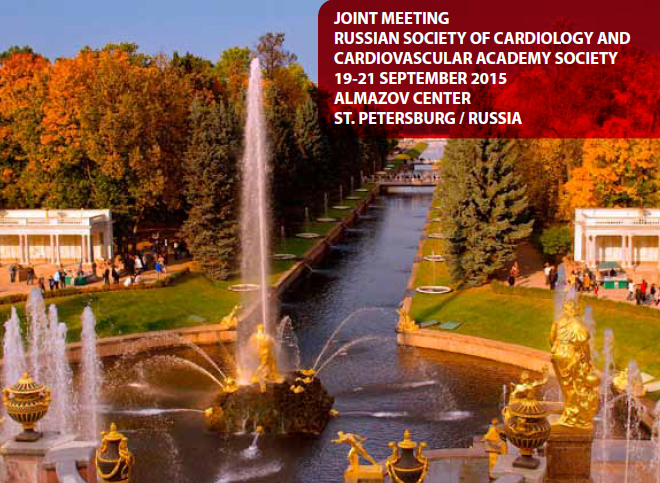 On September 19-22, 2015 joint meeting of the Turkish Cardiovascular Academy Society and Russian Society of Cardiology will be held in Federal North-West Medical Research Centre (Almazov Medical Research Centre).
Turkish and Russian cardiologists will discuss atrial fibrillation treatment, hypertension and cardiovascular protection and other aspects of cardiology.
I
nternational Society of Hypertension
New Investigator Symposium on Hypertension and Cardiovascular Disease
On December 5 th , 2014, Itamar Medical held a lunch symposium titled: "PAT® Signal in Home Sleep Testing" , during the annual conference of the German Sleep Society in Cologne. The chairman and speakers in the lunch symposium were internationally acclaimed sleep medicine specialists- Prof. Dr. med. Bernd Sanner (Germany), Prof. Dr. med. Giora Pillar (Israel), Prof. Dr. Thomas Penzel (Germany) and Prof. Dr. med. Jan Hedner (Sweden).


On June 10-13 in Paris, France the 26th European Meeting on Hypertension and Cardiovascular Protection will be held. Within the congress Russian cardiologists - members of the Antihypertensive League - will make oral presentations.


On the occasion of its 25th Scientific Meeting (Hypertension Athens 2014), which will be held in Athens, Greece from 13th to 16th June 2014 (www.hypertension2014.org) the ISH with the collaboration and generous support of corporate sponsors, is pleased to announce the following awards. In addition to the prestige associated with each of the awards, they each comprise a monetary amount to recognise the excellence of the awardees.